The Wine
Chateau Mouton Rothschild, Bordeaux, France 2000
Profile: The 2000 vintage has an attractively deep color with a garnet hue and an open, complex nose dominated by notes of humus and fern along with jammy fruit and prunes. Full on the attack, it shows opulence and attractive substance over close-knit, caressing tannins, developing intense roast coffee notes set off by a lovely reminder of the humus aromas on the nose. The powerful, full-bodied finish lingers long on the palate, revealing the expression and sheer class of great Mouton vintages, reminiscent in its richness and harmony of the very fine 1986.
Tasting Notes: Blackcurrant, Raspberry, Bread, Coffee, Toasty and Cedar
Wine Facts
producer

:

Mouton Rothschild

varietal

:

86% Cabernet Sauvignon 14% Merlot

country

:

France

vintage

:

2000

region

:

Bordeaux

size

:

1.5ml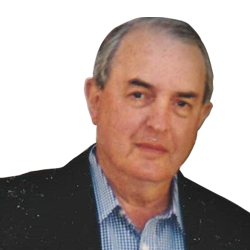 The Collector
Steven Wolfe
Managed inventory client since 2006.
"This bottle was gifted to me in celebration of my 65th birthday by some coworkers at a law firm who knew my interest in fine wine. I knew of the bottle's existence before I received the gift. Chateau Mouton Rothschild is one of only five chateaux which have the distinction of being a first growth Bordeaux. The others are Chateau Latour, Chateau Lafite-Rothschild, Chateau Margaux and Haut Brion. The Latour, Lafite and Mouton wineries all are located within the commune of Pauillac.
Here's why I knew the 2000 vintage bottle would be special. For many years, Mouton was noted for its labels. Instead of using the same label for every vintage Mouton has, since 1945, commissioned a different famous artist to create a label for each vintage. In the past decades each of the labels are miniature replicas of the painting commissioned by the winery for that year. For the 2000 vintage, unlike the years prior, the figure of the Augsburg Ram is engraved in gold on each bottle, making it a fabulous method of creating an instant and lasting souvenir. It is widely believed to be a very long-lasting wine and perhaps should be stored for a decade or more. An empty bottle of the 2000 sells for about $300.
It's very special to me but I must confess that I have not opened it yet. But from my prior experiences with other vintages and even other wines from Pauillac, I have a very good idea of what it will taste like. A magnum should produce 10 or 12 glasses, so I am unlikely to open this bottle without several other people to help me drain the bottle. It may be the last wine I will ever drink, but what a way to go!"
It may be the last wine I will ever drink, but what a way to go!