Best Wine Stores in NYC & New Jersey
Our vetted list of wine stores in New York and New Jersey. All of the following wine stores offer shipment of fine wines and crates directly to our wine warehouse where we will store your collection in ideal temperature and humidity and deliver to your home, office, or location upon request.
To be considered for listing in our Wine Store Directory for New York & New Jersey regions, please contact us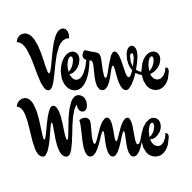 Verve Wine:
Verve Wine is a wine store in New York City located in Tribeca at 24 Hubert St New York, NY 10013.
Verve Wine owners, Dustin Wilson and Derrick Mize, curate thematic wine selections from top-notch producers.
This partnership with Mana Wine Storage grants easy access to a Master Sommelier, waive taxes on wines transported from Verve to our facility and open the door to limited selections, along with vintage aged wines, otherwise difficult to locate.  For your convenience, the wine will be seamlessly added to current inventory.
Dustin, a Master Sommelier, is best known for his position as Wine Director of 3 Michelin-starred restaurant, Eleven Madison Park. This expertise led him to a leading role in the critically acclaimed wine documentary, SOMM and later featured in the film's sequel, SOMM: Into the Bottle.
Derrick, an experienced wine merchant with roles at Vinifera Imports and Italian Wine Merchants, later  co-founded, New York Vintners in 2006. His vast knowledge of European wines and secure relationships are necessary to procure unique, high quality selections.
LEARN MORE

CoolVines:
CoolVines is a wine store in Jersey City, New Jersey.
Our goal is to find wines that are the "best of their breed." To us, this means that the wines are 1) true examples of their type and 2) a good – no, great – wine for the price. On the first point, we look for wines that demonstrate the characteristics of being "true to type". While each vineyard, each winemaker and each vintage impart its own characteristics on a bottle of wine, we look for wines that exhibit the trademark expression of that style of wine; whether the style is regional, varietal (based on the grape or blend), or production style (sur lie, crémant, late harvest, etc.). We also search for wines that outperform their peers in quality for the price. Ironically, this rarely happens with a highly rated, or otherwise highly promoted wines. High scores and large ad budgets tend to drive up the price of wine beyond the point of "good value". The best values are typically found in the bottles with labels our customers won't recognize, made by wine makers who love making great wine more than they love angling for top scores or shelf position. These are the wines that you will find on the shelves of CoolVines. Every wine has been tasted and selected from a competitive set of wines of the same style and price range by our tasting team; not based on their personal preferences, but on their judgment of which wines will bring the greatest value to our customers.
LEARN MORE
We want to hear from you!
Tell us about your wine collection.