We recognize the importance of offering our clients a wide range of services that may be outside of our wheelhouse. Through synergist partnerships, we are able to offer competitive advantages that separate us from a typical wine storage facility and exude positive brand imagery.

Grand Cru Consulting:
Founded in 2007, GCWC is the discerning choice for collectors seeking fine and rare wine concierge services. They offer a full portfolio of services including wine appraisal, acquisitions, and liquidation. GCWC regularly attends auctions and bids on behalf of avid collectors and assists in any client-based wine related needs.
David's diverse, yet focused career in the wine industry began 14 years ago at Zachys Wine & Liquor.  He worked in retail before transitioning into their auction department as a Wine Specialist. David then followed his passion for Italian wines and wine service as a Sommelier at Mario Batali's signature restaurant, Babbo. He then became the East Coast representative for Vintrust overseeing cellar management and sales for their top clients. David's experience in the wine industry has come together perfectly for his current career at Grand Cru Wine Consulting.
David can be contacted directly at david@grandcruwc.com and 917-280-3790.
LEARN MORE
PRESS
The Wall Street Journal
The Brains Behind Some of the Finest Cellars
Written by Jay McInerney
April 19, 2013
Gotham
Wines for New York Billionaires
Written by Gary Walther
November 25, 2013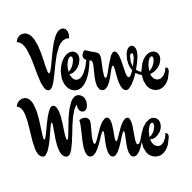 Verve Wine:
We are proud to announce our partnership with Verve Wine owners, Dustin Wilson and Derrick Mize, to curate thematic wine selections specifically for our storage clients.  All wines are from top-notch producers and vetted for quality.
This partnership will grant easy access to a Master Sommelier, waive taxes on wines transported from Verve to our facility and open the door to limited selections,
along with vintage aged wines, otherwise difficult to locate.  For your convenience, the wine will seamlessly be added to current inventory.   
Dustin, a Master Sommelier, is best known for his position as Wine Director of 3 Michelin-starred restaurant, Eleven Madison Park. This expertise led him to a leading role in the critically acclaimed wine documentary, SOMM and later featured in the film's sequel, SOMM: Into the Bottle.
Derrick, an experienced wine merchant with roles at Vinifera Imports and Italian Wine Merchants, later  co-founded, New York Vintners in 2006. His vast knowledge of European wines and secure relationships are necessary to procure unique, high quality selections.
LEARN MORE

Mana Contemporary:
In 2015, Mana Wine launched a programming arm with events such as wine tastings, winemaker dinners, classes, and seminars, all held at Mana Contemporary, one of the largest and most innovative contemporary art organizations in the U.S.
"Fine art and fine wine are naturally at home with each other," said Mana Contemporary founder and president, Eugene Lemay. "The addition of wine brings an enhanced cultural experience to our arts community."
Mana Contemporary's Jersey City flagship, with more than eight world-class galleries ranging in size from 2,000 to 50,000 square feet, a 200-seat auditorium with multimedia capabilities, and a 100-seat restaurant, is well-positioned as a stunning backdrop for events for oenophiles and novice wine drinkers alike. Link to Mana Contemporary
LEARN MORE

Zachys:
Mana Wine and Zachys work together to ensure that our storage clients' have direct access to a dedicated team member at Zachys to guide them with the sale, or assessment, of their collections'.  
LEARN MORE
We want to hear from you!
Tell us about your wine collection.